Downtown Lit Up in Red Last Night, Here's Why. #WeMakeEvents
Springfield is known for many things, one of them is being home to dozens of event driven and entertainment businesses and organizations. The entertainment business has been one of the hardest hit industries in our country and the world due to the Covid-19 Pandemic.
On Tuesday, September 1st, live music venues across the United States lit up red in an urgent plea of support for the Restart Act. The RedAlertRESTART initiative, spearheaded by the WeMakeEvents organization, is meant to bring awareness to the still-struggling live music industry. Social media platform's were flooded with red saturated images of our favorite events we can't participate in. Now more than ever, they need your support…
SPRINGFIELD BUSINESS IMPROVEMENT DISTRICT (SPRINGFIELD DOWNTOWN)
One of our, The Business Improvement District's missions, is to ultimately work to develop business within the area. Some steps we take is supporting combined marketing efforts and creating unique events to bring in visitors. Downtown summers are usually jam packed with car shows, outdoor Farmers Markets, concerts we partner with MGM Springfield on, beer gardens, Springfield Jam Fest, Thunderbird Block Parties, and a lot more. We look forward to planning events in the future and bringing visitors downtown. Until then…There's still a lot of stuff to do here in downtown. visit…
MASSMUTUAL CENTER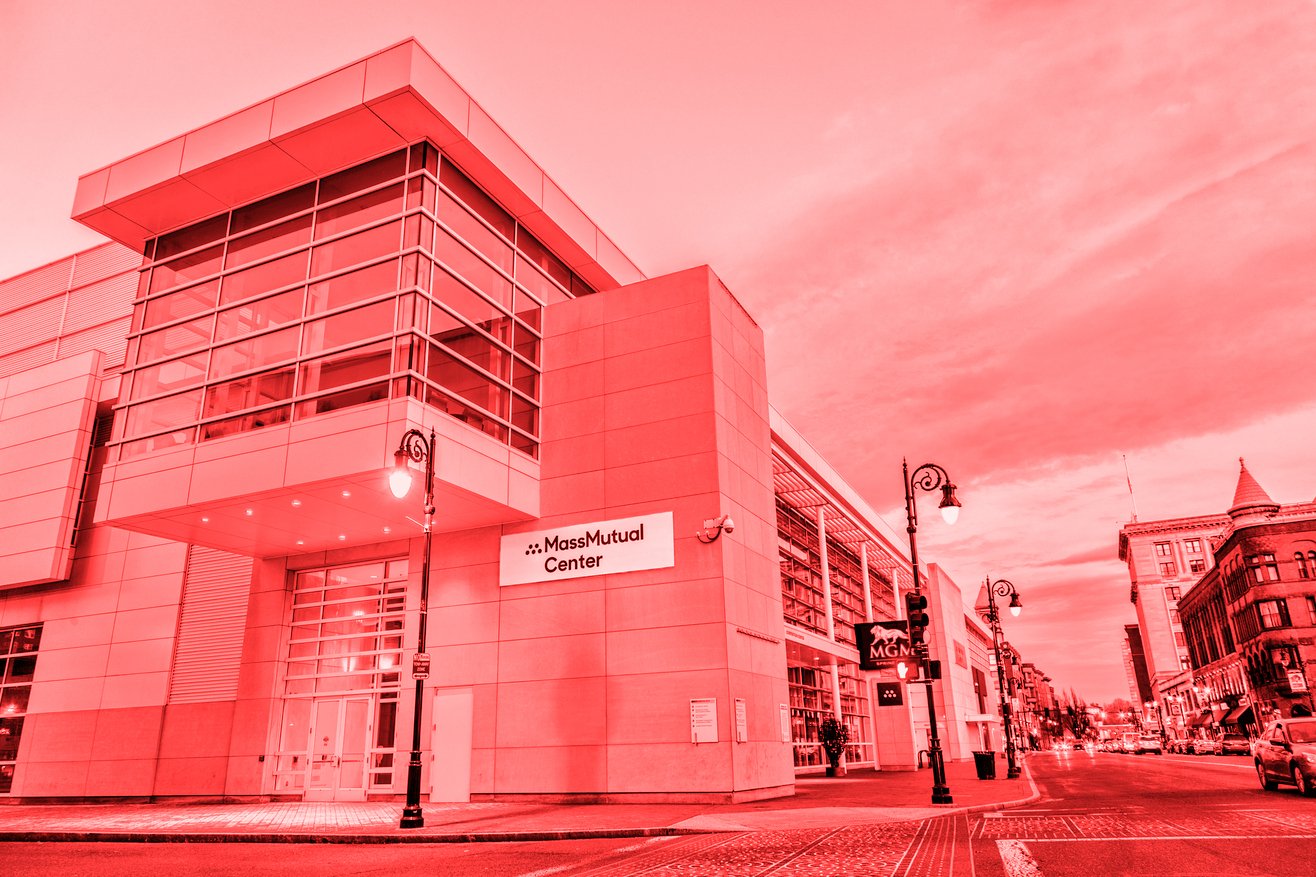 Home of the Springfield Thunderbirds, countless concerts and show memories over the last few years such as Aerosmith, Cher, Sesame Street Live, and hundreds of employees who worked there. The MassMutual Center was one of downtown's most busiest entertainment destinations and conference centers, and now the 8,000 seat arena sits empty.
SPRINGFIELD THUNDERBIRDS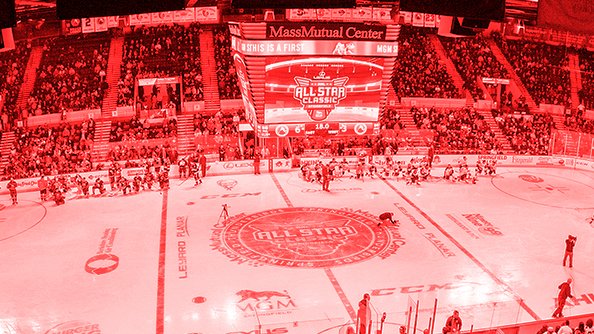 The pandemic halted the end of the T-Bird's 2019/202 season and has postponed the start of their 2020/2021 season.
American Hockey League President and CEO Scott Howson announced a revised start date for the 2020-21 AHL season, as approved by the league's Board of Governors during its 2020 Annual Meeting held on July 30th via conference call.
At the recommendation of the AHL's Return to Play Task Force, the Board of Governors has approved moving the anticipated start of the 2020-21 regular season to December 4, 2020, due to the ongoing COVID-19 public health crisis. The AHL will continue to work with its member clubs to monitor developments and local guidelines in all 31 league cities.
SPIRIT OF SPRINGFIELD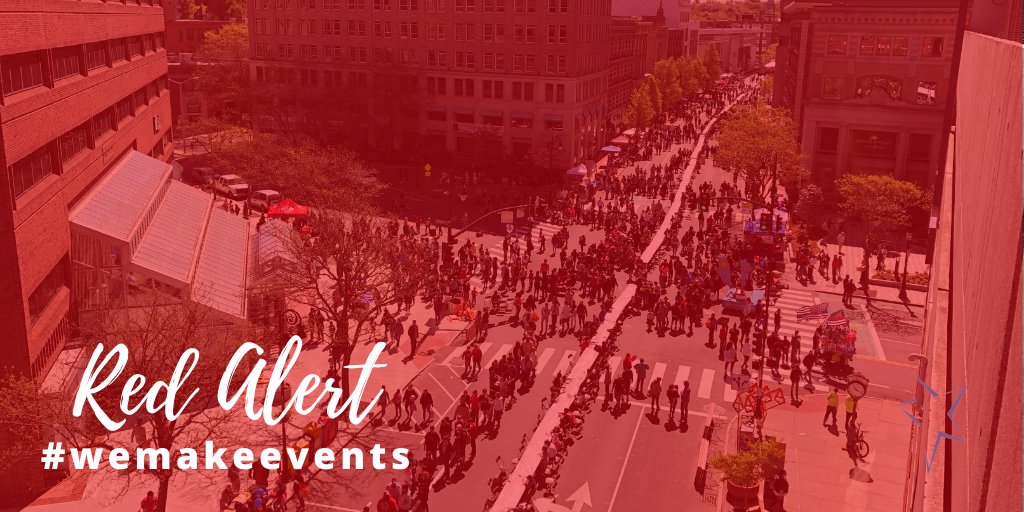 The Spirit of Springfield's mission is to bring our community together in celebration. They have been celebrating Springfield's biggest, best and brightest since 1989. Annually, the non-profit organization entertains more then 400,000 people with family-friendly activities. Due to the pandemic, they've had to cancel or postpone a lot of their events such as the Pancake Breakfast and the Star Spangled Springfield which puts on the 4th of July fireworks in Springfield. We can't wait for the day when we can all come back and celebrate our beloved city and community.
MGM SPRINGFIELD
Pre-Covid 19, MGM Springfield was putting on events almost daily. The Plaza, which is usually jam packed with concerts, Springfield Jam Fest, beer gardens, and more through out the summer stayed completely empty. Not only has the plaza sat dormant but so has the Roar! Comedy Club, Topgolf Swing Suite, TAPS bowling alley and arcade, ballrooms and more.
SPRINGFIELD SYMPHONY ORCHESTRA
Springfield Symphony Orchestra 2020 season got cut short due to the pandemic. They are working on some exciting plans for their 2020-2021 season (Maestro Rhodes' 20th season!) and will be sharing information with you in the coming weeks. In the meantime they have some virtual orchestra fun for viewing entertainment.
THE SSO HOMEGROWN SERIES WILL BRING SOMETHING NEW FOR YOU TO ENJOY EACH WEEK.
You will hear from Maestro Rhodes, SSO musicians, youth orchestra musicians, SSO staff and more. There will be music and talk of instruments, composers and pieces—something different each week. Let's all play together and have some fun.
springfieldsymphonyorchestra.org
SYMPHONY HALL
Photo by zascoproduction 
The historic Symphony Hall theatre is home to Broadway-style theatre, top-quality children's programming, internationally recognized speakers and numerous concerts and performances.
Built in the early 1900s, the historic building underwent an extensive renovation in the fall of 2004. Symphony Hall is also home to the Springfield Symphony Orchestra, The Springfield Public Forum and public and private graduation ceremonies for the Springfield Public Schools and surrounding communities.
HERE'S HOW YOU CAN SUPPORT
Live events employ over 12 million people.

Live events contributes over $1 trillion annually to the US economy.
95% of live events have been cancelled due to COVID-19.
96% of companies have cut staff and/or wages.
77% of people in the live events industry have lost 100% of their income, including 97% of 1099 workers.
On September 1st, 2020, #WeMakeEvents, a coalition of trade bodies, businesses, unions, and live events workers, lit up their venues, homes, and cities red in over 1,500 locations across North America to raise public and media awareness in support of the live events sector.
#RedAlertRESTART will only jump-start relief for the live events industry with mass participation. We need industry workers, venues, fans, and artists to all unite for the cause of saving the places we love. 
Send a letter to congress to save live events workers and the industry!!!
For more information on how you can help visit:
Have or know an organization thats not listed above? Email bridget@springfielddowntown.com